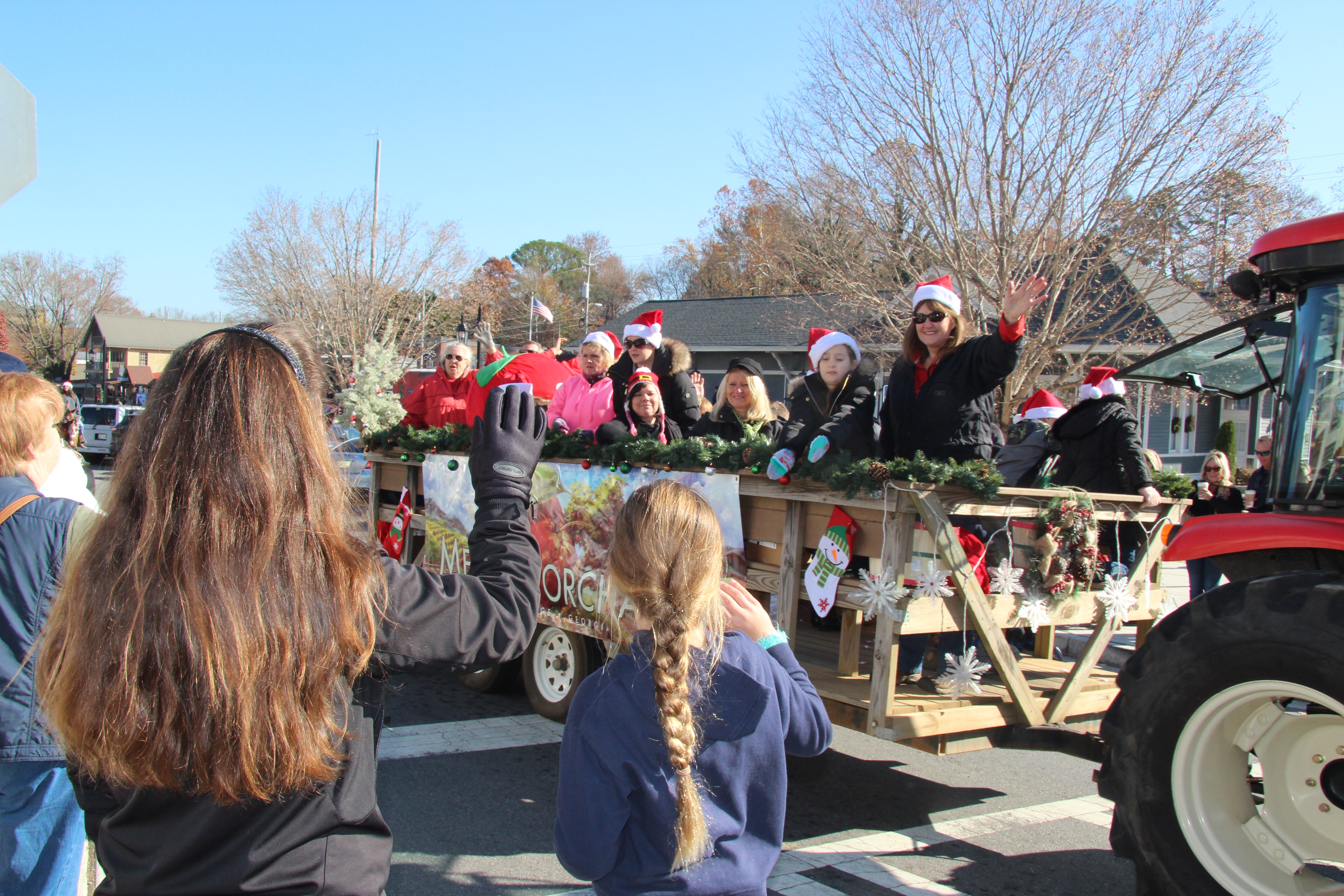 We headed out this morning to the watch the Blue Ridge Thanksgiving parade, which is part of the Light up Blue Ridge celebration. We couldn't get going fast enough this morning to see Mrs. Claus and Mr. Claus arrive on the train. But, we arrived early enough to find a good spot to watch the parade.
The best part of Blue Ridge parades is that they throw lots of candy and other interesting stuff. We got cards for free ice cream and free putt-putt. We even got bottles of essential oils.
After the parade, we got some hot chocolate and walked to the playground to let Katie Beth play with all of the child. Karen got to check out the shops while I watched Katie Beth. Once Karen returned, we headed to Masseria Kitchen & Bar for pizza, which is awesome. Katie Beth had been asking to go ever since we arrived in Blue Ridge, Ga.
We are having a great time here in Blue Ridge, Ga.